Russell Bedford KTC recruitment
Your career path starts from here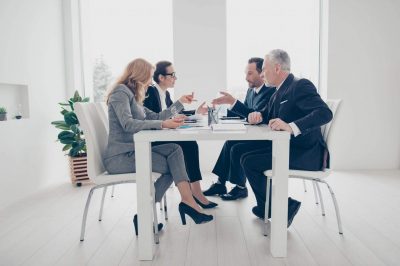 KTC Audit Company Limited (known as "KTC" or Russell Bedford KTC – RBK), established in 2006, is a member of Russell Bedford International – a global network of independent firms of accountants, auditors, tax advisers and business consultants
RBK is staffed by a team of qualified professionals including Certified Public Accountants (local and international), Ph.D., Masters in Accounting and Finance and Masters in Business Administration who have extensive experience in working in various industries. Our people are our assets and critical factor to our success people are our great value and also most important factor for the company success. The Company is also approved employer of ACCA, ICAEW and CPA Australia and support staff for the qualifications. For more informationof RBK, please visit website: www.ktcvietnam.com or www.russellbedford.vn
AT KTC, you will have a good invironment working not only for professionalismbut also friendliness. We have a good take care for our staffs and help them having a balance between work and life and an edequate sallary comparing to the big4.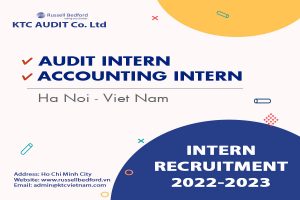 Job Title:                         Audit/ Accounting Interns (Part time/ Full time)Department:                   Assurance and Business Advisory/ Accounting & Tax serviceReports To:                     Supervisors/ ManagersCountry/Location:          Vietnam/ Hanoi Background:   With
HOW CAN I HELP YOU?
Please contact us via the nearest office to you. Or you can fill in the contact form and send to us for our consulting.
Office at. Hồ Chí Minh City